Olympia Beauty Show 2019
For its last event of the month, Advenia visited Olympia in order to meet with creators from the beauty industry.
The Olympia Beauty Show is one of the biggest trade shows for beauty professionals, and has been organized for now 15 years.
For it's 15th anniversary, Olympia Beauty Show invited a multitude of well known beauty brands from all over the world; and had prepared testings, activities, and even costume shows for its visitors.
The event is available every year and is open to all professionals who want to start their business in the beauty industry, or to visitors who wish to spend the day being pampered.
Thank you to all the professionals who welcomed us on this day.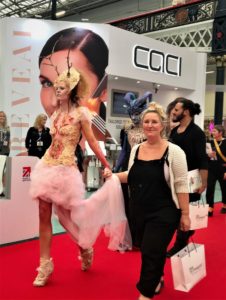 Back to News