Advenia at 100% Design at Olympia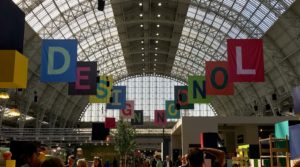 Yesterday 19th of September 2019, we visited the trade show 100% Design, at Olympia in London.
The event has been on for a quarter century and presents industry professionals exhibiting their designs, materials or products in the UK from all around the world.
This is a key industry for Advenia since we have worked with a lot of brands from that field in the past to help them develop their business.
The event runs until Saturday the 21st and open to public, if ever you are interested.
Back to News