Advenia at BCO Conference in Copenhagen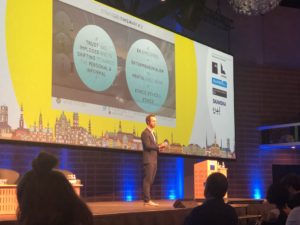 Since 1990, British Council for Offices' (BCO) mission is to develop best practices in aspects related to the office sector. The Conference itself is a leading forum for the discussion and debate of issues affecting the sector to create more effective spaces.
This year, the Conference was held in Copenhagen. Among the keynote speakers was Bjarke Ingels, the famous Danish architect founder of BIG who gave an impressive overview of their creative work. The conference covered work life balance and other subjects such as Brexit and the future of human behaviour. It was a great opportunity to meet with the key players from the sector and nurture on going client relationships.
Back to News