Natural and Organic Product Trade Show in London – April 2019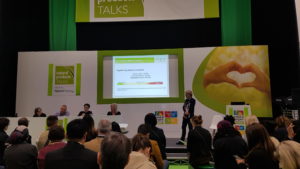 The Natural & Organic Products Trade Show is Europe's trade show dedicated to natural & organic food, drink, health, beauty and wellbeing products. This year 700 suppliers exhibited at the show. With more than 10,000 attendants from 83 countries in the world, this consists in a major event for brands keen to expand in Europe and more particularly in the UK.
We met with several potential distributors for our client and participated to several events (including a pitching exercise to Sainsbury's) which provided in-depth information on the industry and how a new supplier can penetrate it successfully. We understand that emphasize needs to be made on innovation, branding and a clear product statement.
Back to News