7 innovative strategies by David Rowan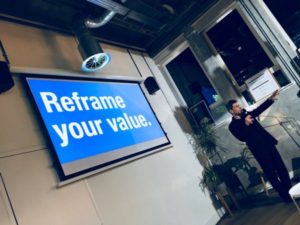 David Rowan is founding Editor-in-chief of the WIRED's UK edition, and technology columnist for The UK Sunday Times.
He has travelled in the past year to investigate the companies and entrepreneurs changing our world to write his new book "non-bullshit models of corporate innovation".
During the keynote organized by French Connect on the 15th of Feb, David has shared 7 strategies to enhance the potential of your company:
Empower your talent
Reframe your value
Become a platform
Build an ecosystem
Import a culture
Enable cohesion
Build a data moat
Thank You French Connect and David Rowan for inspiring us.
"Savoir worth only when it is shared."
Back to News