UK delegation of the Franco-British Chamber of Commerce & Industry
Advenia has recently built a new partnership with the Franco-British chamber of commerce and industry and represents them in the UK.
As their UK delegation, we provide assistance to French companies wishing to penetrate the UK market and helping British Companies wanting to export or set up in France.
The Franco-British Chamber creates great opportunities and connects people to promote their business in other markets.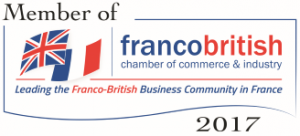 To know more about the chamber and the benefits of becoming a member, please visit their website.
Back to News